Work Home Freelance Writer: How to get started even if you have no experience
Having a freelance writing career can be very rewarding. As a work home freelance writer you can create your own schedule, and reach your financial goals. But let's not forget, work from the comfort of your home. What could be better than that?
However, as a beginner, freelance writing just might be a little bit scary, especially if you are not coming from a journalist background. In addition to which, you simply can't drop your 9 to 5 to become a freelance writer. After all, there are bills to be paid.
Added to that, you most likely have other responsibilities and perhaps even a family to provide for. So clearly, chucking in your 9 to 5 just may not be an option at this point.
Fortunately, getting started as a work home freelance writer is much easier than you might think. The best part is that you don't even need writing experience to be able to do something like this.
More: Freelance Writing: get started the right way
Work Home Freelance Writer
If you seriously want to have the freedom and flexibility that comes with a freelance writing career, then you need not worry about having the right background or experience. The experience will come in due time. So if this is something you seriously want to do, then start with the three (3) simple steps below:
1. Create an Online Portfolio
If your desire is to be a freelance writer but you don't have the experience, then you need to create an online portfolio. No need to worry because this is really easy to do.
Now you may not have a website or blog the way I do but there are many portfolio website platforms you can use to create your portfolio. However, if you've got a website or blog, then that's your portfolio right there.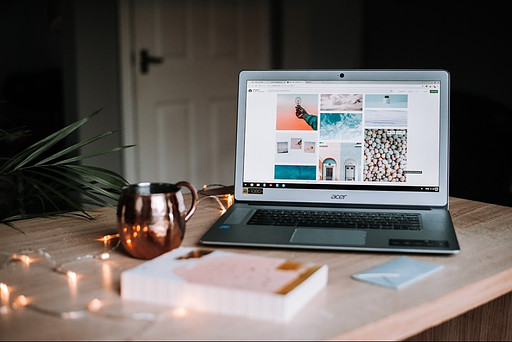 Okay, so to find a portfolio website platform, simply type "writer portfolio website" into Google and you will see them come up. Scope them out, select the one that best fits your need and follow their directions to get started.
Make sure to include your bio, details related to your education, area of expertise and of course samples of your work in your portfolio. Now don't fret if you don't have samples. All you need to do is use the website platform portfolio to write a few articles of your own. That's you creating your samples right there.
An alternative would be to start a wordpress blog that would show off your writing skills. You can access a free website at Wealthy Affiliate to create your writing samples. All you really want to do with your online portfolio is to show what you are capable of and allow your potential clients to evaluate your skills.
Related: 10 Fantastic ways to earn money working from home
2. Get Active on LinkedIn
If you are not already on LinkedIn, then get on there and get active! LinkedIn is actually one of the most important sites for freelance writers. In addition, it's an easy way for your prospective clients to find you.
Once you've created your free account, optimize your profile. Change your headline to something like "Freelance business writer" or "Freelance writer for hire." Whatever you put there, always think in terms of what potential clients would be searching for.
You also want to make your profile as detailed as possible. Be sure to add your writing samples, fill out your background, and of course asking for recommendations from colleagues and past employers is a great as well.
3. Get your feet wet
If you don't have much experience, then just do what you need to do to get your feet wet. Think about signing up for a bidding site or joining a content mill to snag your first few jobs.
You can also explore writing forums. These may not pay you much but you'll have good samples to show to your potential clients. In addition to which, this experience would help you get a feel for the new industry you want to work in.
Getting started as a work home freelance writer is not difficult. But if on the onset, you are trying to compete with seasoned writers who have more experience than you, then it can become frustrating. That's definitely not what you want to happen.
So if you want a fail-proof formula for getting started and becoming a successful work home freelance writer among the competition and also experience quick results, then check out Maggie Linders and the Freelance Profit Academy