Bring the office to you with Amazon work at home opportunities!
This might be surprising to quite a number of people, but Amazon work at home opportunities do exist. In some cases you can find work from home jobs or remote job opportunities and of course there are other opportunities as well.
But among the many work at home opportunities on Amazon, I especially like the fact that Amazon has job opportunities exclusively for Veterans as well.
Apart from the remote and other job opportunities there are several other Amazon work at home opportunities, that anyone can use to earn money from the comfort of their home. While these are all amazing opportunities, we've saved the best one for last!
Amazon Work at Home Opportunities
1. You can Sell on Amazon
Selling on Amazon is a great work at home opportunity. But if you don't know how to do it well, it can be a bit challenging.  Most of the great training that I know exists are membership sites and most close once they've started a training cycle. Even so there are lots of YouTube videos you can use to learn the ropes.
You've got several options you can utilize to sell on Amazon. Sell your products to hundreds of millions of Amazon customers. No per-item listing fees.
Option#1: Fulfillment by Amazon (FBA)
Let Amazon do the heavy lifting and ship your orders for you. But if you don't have a product of your own to sell, then you will need to do some research to find wholesalers you can get products from to send to Amazon for sale. That's not so hard once you know where to look. Finding wholesalers online is not that difficult. But this can be a bit expensive to get started, since you'll have to purchase products up front to send to Amazon.
Option #2: Sell on Amazon Handmade
If you make handmade items then Amazon is a great place to have them available for sale. Whether it's handcrafted jewelry or some other home made product, Amazon.com is a great market place for it. Quite a number of people access Amazon on a regular basis, so it's ideal. So you can actually use Amazon to sell your unique handcrafted goods to millions of shoppers worldwide.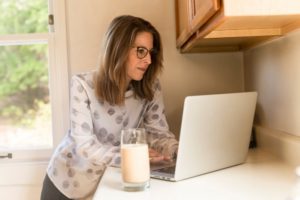 If you decide to sell on Amazon Handmade, you pay Amazon only when you make a sale, so you have zero upfront costs. There is a four (4) step application process which will probably take you about 30 minutes to complete on your computer or laptop.
Before you apply, you want to make sure that you have images of your products, the production process, as well as your workspace(s). Once you complete the application, you'll hear from Amazon within a week or so. Once you've been approved, you can register to sell on Amazon.
Option #3. Sell your professional services on Amazon
You can sell your professional services on Amazon. If you are a professional House Cleaner, Handyman, Electrician, Assembler, whatever, you can offer your services to Amazon customers in your area.
Using the Selling Services on Amazon app, you'll be able to see every new job in your area. All you need to do is choose the jobs that fit your area of expertise and schedule. It's a great way to keep your business busy and of course more income.
Benefits include:
Zero upfront costs: you don't pay any startup fees, monthly subscription fees, or advertisement fees. 
Real customer jobs: You don't have to chase leads to get jobs because you'll get real jobs from Amazon customers.
Invite Only: Amazon handpicks the best providers, so you only compete with the best in your area.
Grow your business: Leverage the trust of Amazon, reach Amazon customers in your area and grow your business.
How does it work
Your services will show up with related products on Amazon so that customers can easily find and purchase your service when they shop. Amazon will send you actual jobs when customers order your pre-packaged services. Simply show up, complete the job for the customer and Amazon will pay you. It's that simple. You don't need to run down any customer for payment.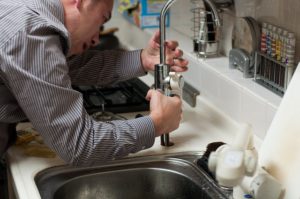 However, you need to have:
General Liability Insurance: with a limit of $1,000,000 US dollars per occurrence
Licensing for Trade Professions: provide appropriate license/certification information required by applicable laws or regulations.
Please note that you will be required to provide evidence of both of those things and you will not be approved to sell your services on Amazon if you do not meet the above requirements.
Option #4. Sell on Amazon Business
If you already have a business, online or off-line, then you can register for a professional selling plan to get access to Amazon's Marketplace. People trust Amazon so this is a win-win situation and you'll get business-specific features designed specifically for Amazon Business customers.
Option #5. Sell your Apps on Amazon
You can sell your Android apps on the Amazon App store! You'd be amazed at some of the simple apps that are making people tons of money each month! Hey would you like some thunder sounds, or maybe you'd like to hear the waves breaking on the seashore. Or maybe you'll like a motivational minute each morning.
Those are just some of the apps and Alexa skill set that people have developed and they are earning money every time someone downloads their app.
Your audience would include anyone who owns a Kindle Fire, Amazon Fire TV, select Android devices, and Echo devices. The cool part about this is that you can find all of the training and tools on Amazon to do something like this and it's easy to get started!
So far we've covered five (5) ways in which you can sell on Amazon. If these work at home opportunities do not tickle your fancy then we've a couple more that just might catch your eye.
More Amazon Work at Home Opportunities
2. Self-publish with Amazon
You can self-publish your book on Amazon. Gone are the days when you needed to submit your book to a publishing company just to hear then say no to you. Well, there's no need to put yourself through that anymore. With Amazon you can use the Kindle Direct Publishing, CreateSpace, and ACX.
Amazon's Kindle Direct Publishing makes it fast and easy for you to publish your book independently, for free and allows you to reach millions of Kindle and Kindle app readers worldwide.
Utilize CreateSpace to create, publish and distribute your printed book to Amazon's European websites as well as Amazon.com for free. That's more customers right there!
If you're looking to create an audio book, then you can also use ACX (The Audiobook Creation Exchange) which gives you control over your audio book production. With ACX you can also connect and network with leading audio book producers or learn what you need to know to produce one yourself.
Read: Work Home Freelance Writer: How to get started even if you have no experience
As you can see, you've got quite a bit of options here. You can write books for children, fiction or non-fiction, or any kind of book you want and publish it on Amazon, the best marketplace and a huge audience! The great thing about doing something like this, is that you also get royalties. So that's long term income right there!
Even if you don't know how to write a book or kindle, that's an easy fix really. Check out Kindle Money Mastery and get the right information to get started.
3. Become an Amazon Affiliate
We love this one, since it's easy to get started! You can earn money from the comfort of your home by becoming an Amazon affiliate. As an Amazon affiliate, Amazon pays you a commission when someone buys an Amazon product via your website or YouTube channel.
Here's the simplified version of how it works.
Simply review and recommend Amazon products that you like on your own website and when people purchase an item from Amazon via your website, you get paid. It's really that simple and it does not cost you anything to sign up as an Amazon affiliate.
Even if you don't know anything about affiliate marketing, we can help you get started with that as well.
Check it out. At Wealthy Affiliate you can get 2 (two) FREE websites plus 10 (ten) FREE lessons on affiliate marketing. There's no catch. At Wealthy Affiliate we make sure you have all the tools you need to build your own successful affiliate marketing business.
Of course you've got membership options. If you think that the 10 (ten) free lessons aren't enough, you can always upgrade your free membership. Of course with premium membership you get lots more. But for someone now getting started with affiliate marketing, we recommend the free lessons, then you can take it from there.
It makes sense to do that just in case earning money from home via affiliate marketing is not your thing. That way you did not pay anything to find out that affiliate marketing is not something that you want to do. Click here to check out some of the success stories.
So we encourage you to check out what Wealthy Affiliate has to offer and all the great stuff you can access. All you need is an email address to get started and who does not have one one of those?
If however, you want to get started quickly then you can get yourself a done for you Amazon affiliate website. That means you've got less to do so you can devote your efforts towards making your website.
Getting yourself a done for you Amazon affiliate website is a great way to get started earning an income from home. Click here to check out our trusted and #1 source for getting that done.
Hey, we hope that the information we've provided here about the various Amazon work at home opportunities have been helpful. We're all about helping you find great work at home opportunities. Feel free to let us know what you decided to do by dropping us a line in the comment section.