If you are job hunting, then you definitely should be using the best job posting sites out there for your job search.
Hey, we get it. These days it seems like finding a job, far less for a good one, is like trying to find a needle in a haystack. If you are using classified ads only to find your dream job, then you just might be limiting your options. That's why we wanted to let you know about the best job posting sites you can access, to find your dream job.
Taking your job search online and utilizing the best job posting sites, is one of the best ways to make your job hunting easy. Now we are not guaranteeing that you'll get the job you are after. Landing the job is all on you. We are simply showing you the best job posting sites you can use to increase your chances of finding your dream job.
Why Use Job Posting Sites
Well there are several reasons why, you should be using job posting sites, all of which are in your favor. In case you haven't notived, things have changed! More and more employers are looking to fill vacant job positions by posting their available jobs online.
Even though some employers might be posting their vacancies on their own websites, finding these jobs can be like looking for a needle in a haystack.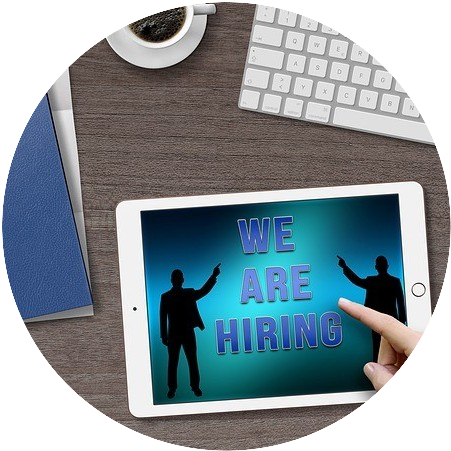 As such, it's going to take them longer to fill their vacancies. For you it would also mean having to look at the websites of a host of different companies just to find the job you are looking for.
But the smarter thing for employers to do, is to also post their available jobs on the best job posting sites, so that job seekers can easily find their vacancies.
This way, you've got multiple employers posting jobs in one place. That means you can find more jobs in one place, which means more job options to choose from. So if you are not using these sites, you are missing out.
Clearly, using the best job posting sites, can make your job search way easier. That means you can find your dream job quicker, than if you were only using classified ads.
So check out some of the best job posting sites you can use to find your dream job. We've included the top ten (10), in no particular order.
Best Job Posting Sites
1. ZipRecruiter
Located at www.ziprecruiter.com, ZipRecruiter helps employers to build great companies by helping them find great people. According to ZipRecruiter, their mission is to help people find jobs by making it easy for employers to find potential employees.
Rated as the #1 job search app on IOS and android, ZipRecruiter has over 7 million job seekers each month. Sounds a bit competitive? Don't let that deter you, since they's got 1 million plus employers, using ZipRecruiterr to hire potential employees. All you need to do is create your free account and get started. If you want to see what people are saying about it, then click here to check out ZipRecruiter's user reviews.
2. StepStone
Founded in 1999, StepStone's goal is to match the best candidates with the best companies. The company operates on a global level, and as such, has job boards all over the world; 20 countries across Europe, Central America, including the Caribbean, and all the way to Africa. StepStone's job boards are used by more than 60,000 companies looking to recruite qualified specialist and executive staff.
StepStone operates job boards such as Saongroup.com, YourCareerGoup (looking for a career in the hotel industry), TotalJobs Group, as well as Jobsite.co.uk, so you've got lots of options here as well. So even if your job search is international, Stepstone is a great place to start your job search and they are rated as one of the most successful online job board businesses.
3. TotalJobs Group
Even though TotalJobs Group is part of the StepStone Group, it derserves a special mention as one of the best job posting sites. TotalJobs Group has several job boards you can peruse to find your dream job. Check it out! They've got:
TotalJobs UK; If you are job hunting in the UK, then TotalJobs UK is a great place to start. You can get more information about Totaljobs UK right here.
CWjobs.co.uk; check out if you are looking for the best IT jobs in the UK
Caterer.com, if you are looking for a job in the hospitality industry, then Caterer.com is the place to go.
CatererGlobal.com, here you can find hospitality jobs in the Middle East
RetailChoice.com, this site specializes in reatail jobs, so if retail is your interest and specialty, then you definitely want to check out retailChoice.com.
CareerStructure; If you are looking for jobs in the construction, engineering etc., then this is the website for your specialized job search in that area.

4. Jobsite UK (Worldwide)
Located at www.jobsite.co.uk, Jobsite UK (Worlwide) is part of the StepStone group as well, and oprates in 20 different countries. Job boards include:
Jobsite.co.uk, which also includes CityJobs.com and eMedCareers.com.
MyJob.mu; another global recruiter that operates in 36 different sectors and used by over 2500 companies that are looking to find staff to fill various vacancies.
Careerjunction.co.za; jobs in South Africa
NIjobs.com, if you are looking for jobs in Northern Ireland
These are just a few. You can find a host of partner sites on Jobsite Uk (Worldwide).
5. CaribbeanJobs.com
If you are living in the Caribbean, then CaribbeanJobs.com is the place to start your job search. Caribbean jobs list jobs available within Caribbean countries. so you definitely need to check out the premium jobs listed. For more information on CaribbeanJobs.com, or to start your job search, click here
6. Monster Jobs
Monster.com, aptly named, is a global employement website. Created in 1999, Monster Jobs is a merger of The Monster Board and Online Career Center.  Monster offers employment services in over forty (40) countries worldwide. But they offer more than just employment services.
Believe it or not, Monster actually pioneered the business of digital recruiting. So clearly thay have an idea about what they are doing. With worldwide offices and websites, Monster.com might just be one of the best job posting sites for job hunters around the globe. So if you are in Europe, North America, the Middle East, as well as Asia and the Pacific Rim, then Monster.com can help you find your dream job.
7. Indeed.com
Listed as the world's #1 job site, Indeed has a host of parent and partner sites that you can use to start your job search. Indeed provides the opportunity for you to search jobs that are posted on thousands of websites. So no matter where the job is posted, Indeed makes it easy for you to find it.
In case you did not know, Indeed provides their service to more than 60 countries around the globe in 28 languages. With over 200 million unique visotirs per month, it's easy to see why they are listed as the world's #1 job site.
8. CareerBuilder.com
If your job search is international. then CareerBuilder.com is also a job posting site you should be utilizing for your job search. CareerBuilder is global and helping employers find great employees, is what they've done for over 20 years. They operate in the U.S., Canada, Europe and Asia.
But here's what a little different about CareerBuilder.com. Apart from partner sites, they also include over 300 newspapers and other leading job portals.
9. SimplyHired
At SimplyHired.com, it's not just about helping you find a great job that you'll love to do every day, but you can also compre job offers, as well as plot your salary. You can also see the to 10 companies, that use SimplyHired.com at a glance, in addition to the top 10 cities and job related salaries.
10. Glassdoor
Headquarted in Mid Valley, California, Glassdor provides service with a difference. As one of the fastest growing jobs and recruiting sites, Glassdoor allows you to see who is hiring, what it's it like to work at these companies, review custom salary estimate, and even calculate your market value, using salaries and job openings relevant to you.
Here is something that is also interesting about some of these job posting sites. Not only can you use these best job posting sites to find your dream job, but you can also use them to earn extra cash in your spare time. Here's how.
Interested in Multiple Streams of Income?
Most of these job posting sites allow you to become a publisher or an affiliate. What that means is that you can promote their website and make money doing that. Once an individual sign up for their service via your website, you earn a commission. Now that sounds easy enough, doesn't it? Hey, people are always looking for jobs, so that idea seems like a no-brainer to me.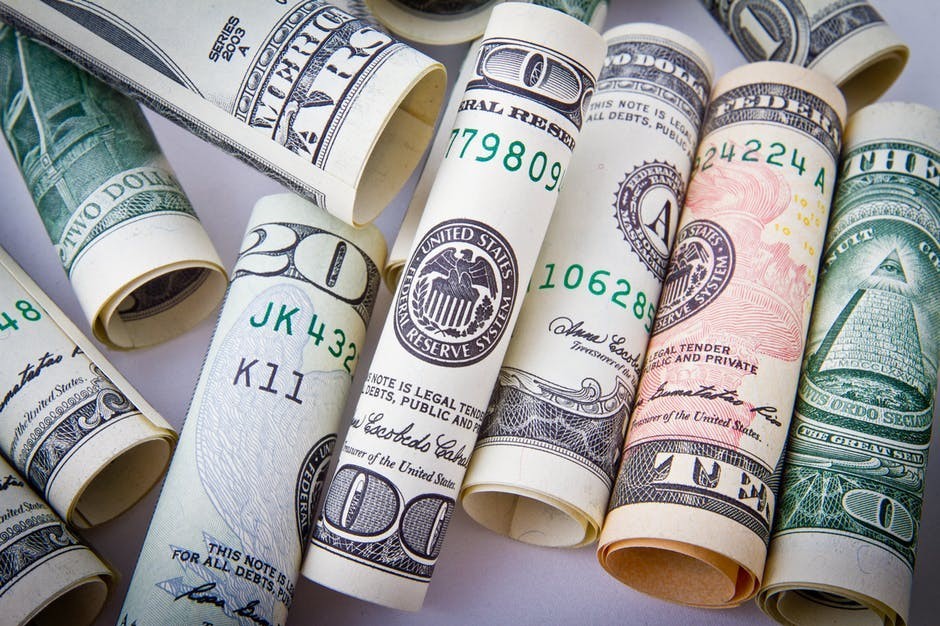 But you need to have your own website to do something like this.
Now, there is no need for you to stress over not having a website. You can build a website without having any technical knowledge or expertise. These days building a website requires the name of your website, a few mouse clicks and that's it.
Why limit yourself to just one source of income, when you can have multiple streams of income? The thing is, you can even use your passion, whatever it is, to earn multiple streams of income. That means your website can be about anything you want it to be.
For example, think about what you like doing, like a hobby or something. You can design your website along those lines and compliment it with various affiliate programs that would pay you commissions.
But if you've never done something like this before, then you'll definitely need to learn the best way to do this successfully. So if creating multiple streams of income is something that sounds appealing to you, then click on the link below and check out this great work at home opportunity. You can get started for free.